3D imaging is a tool that dentists use to help visualize a patient's anatomy and dental anatomy. 3D imaging is especially useful for providing comprehensive, accurate dental impressions. This is because it helps our dentist at The Hamptons Dentist, visualize the bone anatomy, gum tissue, and teeth of a patient's mouth. 3D imaging provides a detailed picture of your teeth, gums, and soft tissues by projecting X-rays onto a screen. The 3D imaging software allows us to closely examine the condition of your teeth and spot any potential problems or issues. 3D imaging allows us to see every aspect of your smile, including areas that can't be seen by the naked eye.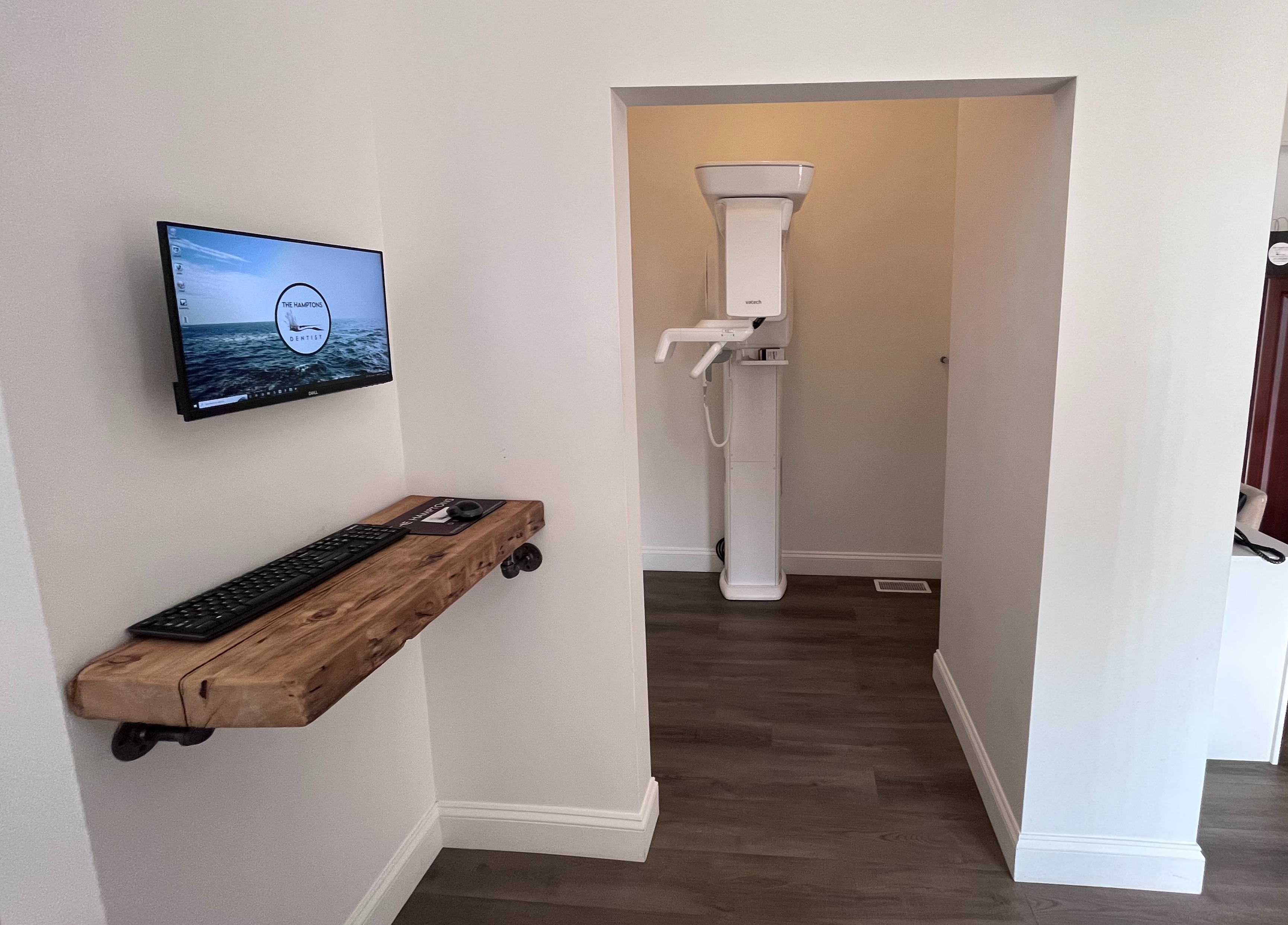 3D Dental Technology Overview
A 3D dental imaging machine works in the same way as a traditional X-ray machine. The patient stands still while an x-ray beam is moved around his or her head. The x-ray beam is pointed at the teeth and is focused on the teeth. The x-ray machine then creates a 3D image from the x-ray. The 3D image gives the dentist an in-depth view of the teeth, gums, and surrounding oral structures.
How it Works
Traditional film X-rays produce only a single plane of images, which limits the information available to dentists. 3D imaging technology uses a cone-shaped X-ray beam to take multiple images of your teeth from multiple angles. These images are then combined using an advanced computer program. The 3D image produced enables your dentist to see your teeth and jawbone structure from many angles, which gives your dentist more information, more accuracy, and a lower chance of errors.
3D Imaging vs. Traditional X-rays
Traditional dental X-rays provide a two-dimensional, flat image. The image captured cannot show if your jaw is properly aligned or if your teeth are overcrowded. With 3D images, your entire mouth is examined and enlarged on the screen. We can measure your jaws and teeth down to 1/100th of a millimeter, and show you a complete view of your whole mouth.
What Types of Procedures Can 3D Imaging Be Used For?
3D Imaging can be used while a patient is awake or asleep. 3D imaging can be used for a variety of treatments, including:
Implant placement surgery
Oral surgery
Orthodontics
Sedation dentistry
The Benefit of 3D Imaging
Dental imaging allows patients to see the inside of their mouths, as well as any potential signs of damage. Digital x-rays, panoramic x-rays, and intraoral photos all provide valuable insight into a patient's oral health.
However, 3D imaging provides even more information. Essentially, 3D images are created using a special machine that maps out the entire mouth. This allows dentists and patients to more easily see details of teeth, gums, and other oral structures. 3D images offer a much more comprehensive view of the mouth.
3D imaging is changing the way dental patients receive treatment. The advantage most appreciated by patients is the increased communication between dentist and patient.
Get in touch with The Hamptons Dentist at 27 Old Riverhead Rd, Westhampton Beach, NY 11978, or call (631) 998-3980 to learn more about the advantages of 3D imaging.