Botox, or botulinum toxin, is an injectable that temporarily reduces muscle activity. At The Hamptons Dentist, these injections are most commonly used for cosmetic purposes, including reducing the appearance of wrinkles or fine lines.
Botox works by blocking the signals that would normally tell a muscle to contract. When the muscle can't contract, it relaxes. This is how wrinkles are smoothed out. When Botox is injected into the muscles around your eye, it temporarily prevents them from creasing.
Since Botox works by temporarily relaxing the muscles, it is also approved to treat chronic migraines. Many patients find significant relief from chronic migraines and other headaches as a result of Botox therapy.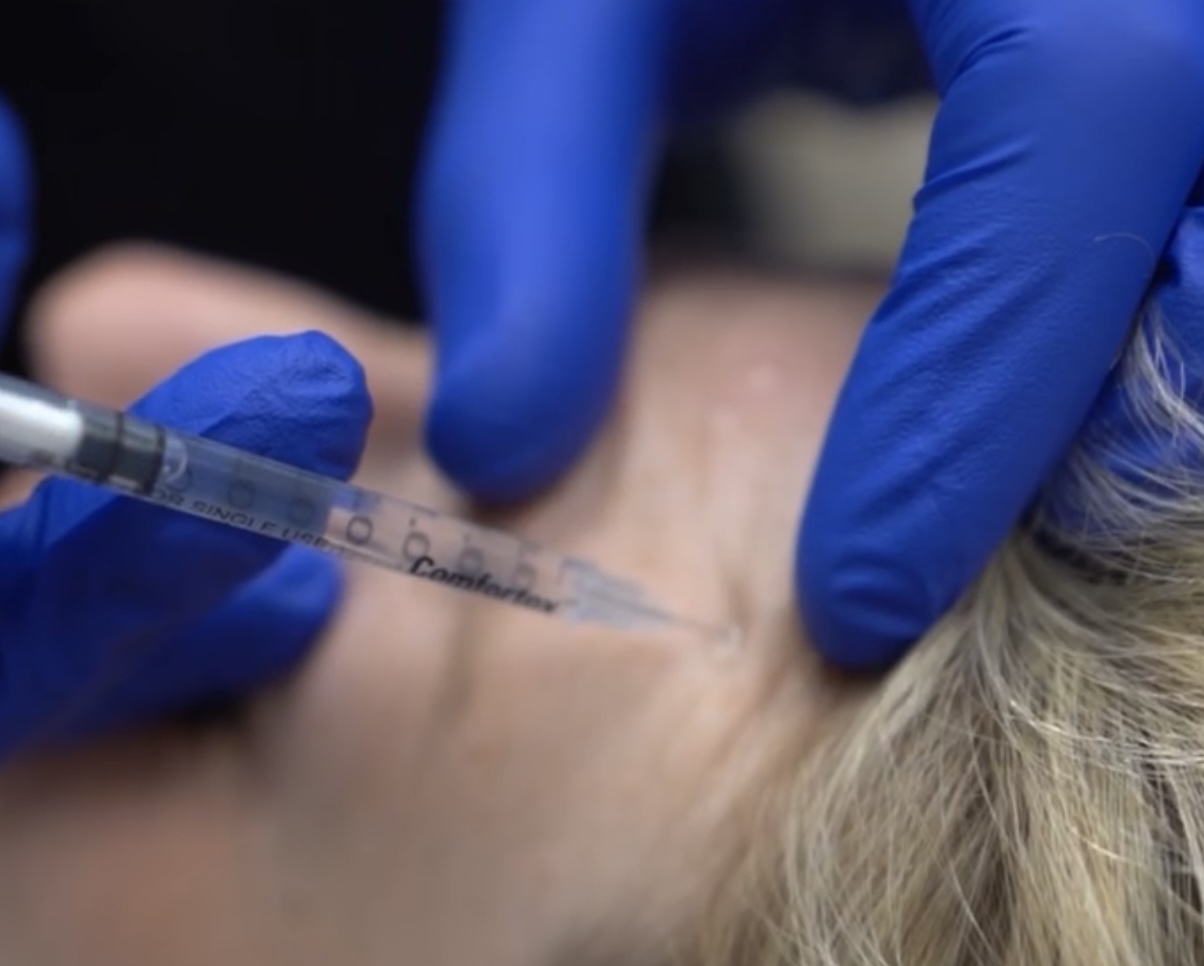 The Benefits of Botox
Botox is used to treat a variety of conditions, most commonly wrinkles and signs of aging. It can also treat migraines, TMJ (temporomandibular joint disorder), and more. BOTOX treats wrinkles and fine lines. Over time, repeated muscle contractions from smiling and frowning can cause wrinkles to develop on the forehead and around the eyes. A Botox treatment can relax the muscles and smooth out these wrinkles.
Wrinkles & Anti-aging
Botox is an injectable wrinkle reducer that temporarily reduces the appearance of wrinkles in the forehead, between eyebrows, and around the eyes. Botox is commonly used to reduce the appearance of worry lines and crow's feet. Botox can also be used to treat migraine and TMJ disorders.
Botox works by weakening or paralyzing the muscles that cause wrinkles. Because of this, Botox is not a permanent solution, and patients will need to receive injections regularly.
Botox for Migraines
Botox can treat more than just wrinkles. Botox can be used to treat chronic migraines and TMJ disorder that is the result of teeth grinding. Botox is an FDA-approved injectable treatment to temporarily reduce and eliminate migraines. Botox is injected directly into migraine trigger points, which can reduce the frequency and severity of migraine headaches.
Botox is FDA-approved to treat chronic migraines, which occur 15 or more days per month.
Botox is injected into the muscles of the forehead, neck, and back of the shoulders.
Botox and TMJ treatment
Botox for TMJ treatment helps to relax overworked jaw muscles that cause jaw clenching and teeth grinding. This treatment can both treat existing TMJ disorders and prevent future issues with teeth grinding and jaw clenching.
Botox for TMJ treatment involves a series of injections around the jaw muscles. The injections cause relaxation of the muscles, which relieves discomfort associated with TMJ disorders.
The jaw joint is complex, and it can be difficult to pinpoint exactly what is causing the pain. Luckily, Botox for TMJ treatment has been proven to reduce pain associated with the joint. Botox works by blocking the signals from nerves to the brain, helping temporarily stop the pain. On average, Botox will last about three to four months.
Botox is an injectable prescription medication that is used to treat a variety of conditions, including migraines, muscle spasms, and wrinkles. Visit The Hamptons Dentist at 27 Old Riverhead Rd, Westhampton Beach, NY 11978, or call (631) 998-3980 to learn more about the perks of botox.