Dental checkups are vital to your oral health. The checkup is an opportunity for the dental team to carefully examine the health of your mouth, teeth, gums, and other surrounding structures, as well as screen for any potential problems or signs of disease. Dental checkups are recommended at least twice a year for most adults and more often for young children and patients at high risk for dental disease. At The Hamptons Dentist, these checkups give our dentist a chance to detect and treat dental conditions early on.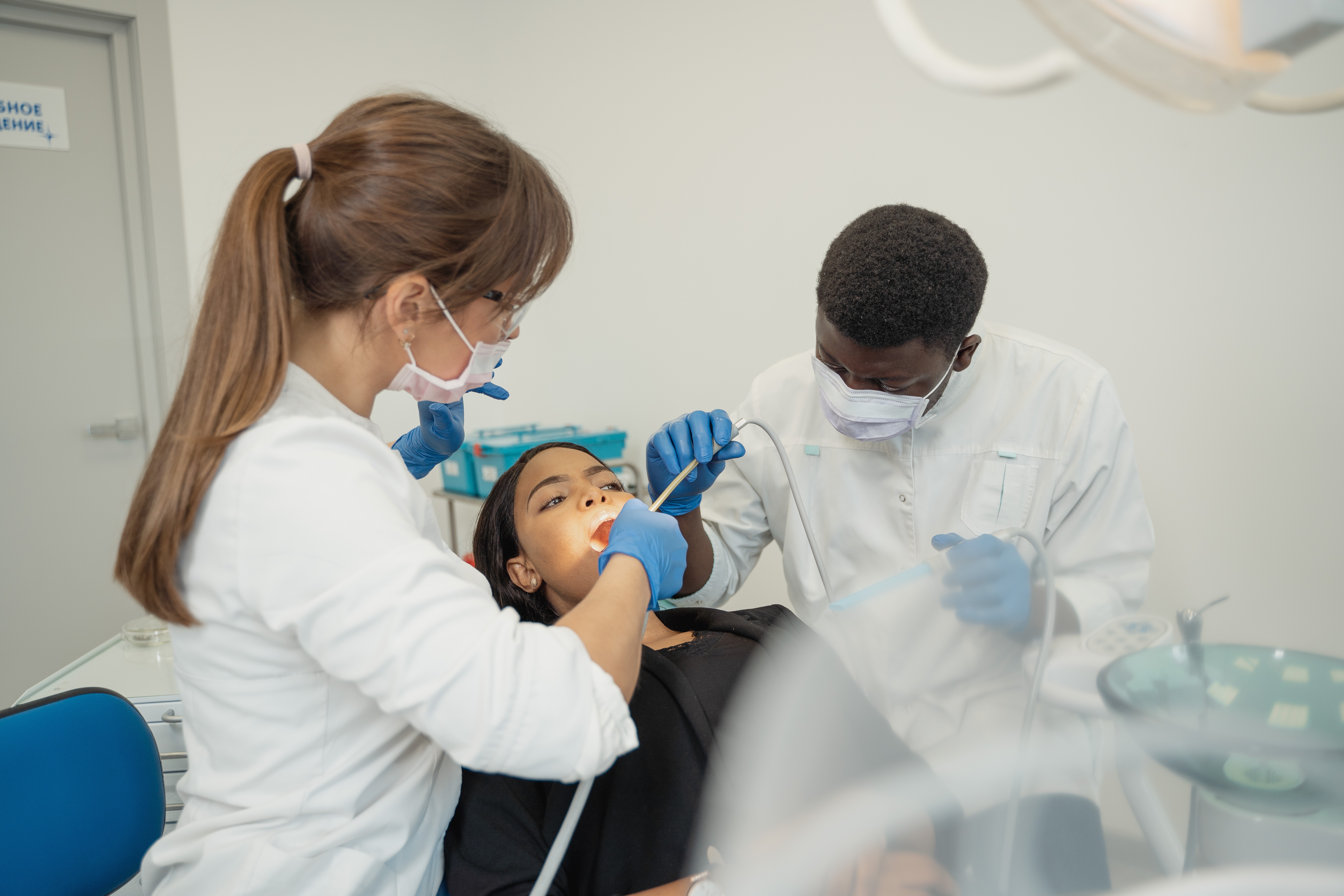 Head & Neck
A head & neck examination is one of the most important parts of a dental examination. A visual and manual inspection of the head, neck and oral cavity is performed. If the patient has active periodontal disease, their gum health and periodontal status will be reviewed. An intraoral cavity inspection is performed to assess tooth decay, cavities, tooth wear, tooth erosion, tooth cracks, tooth sensitivity, and tooth discoloration.
Soft Tissue
The soft tissue examination evaluates the health of soft tissue in the mouth. This includes the lips, cheeks, gums, tongue, and palate.
The dentist or hygienist will use a small ruler to measure the gumline and record measurements. Small retractors will keep the mouth open.
A mirror is used to examine the teeth, gums, and tissue. The dentist will also examine the mouth's symmetry. They will look for tooth alignment and note any teeth or jaws that are out of alignment. The soft tissue around each tooth will be inspected for inflammation, redness, and tissue firmness.
Gum Tissue
The dentist will visually examine the gums and note any inflammation, redness, bleeding, or tenderness. The dentist will also note areas that are receding or where there are deep pockets between the teeth and gums. The dentist will also look for any pockets forming between the teeth and gums, which indicate periodontal disease.
Occlusion
As part of your regular dental checkup, your dentist will assess your occlusion or how your teeth fit together. A normal bite is one in which your teeth can come together without stress or discomfort. However, if your occlusion is not ideal, you may experience symptoms such as jaw pain, headaches, or facial and neck pain.
Clinical Examination of Teeth
A comprehensive clinical examination of teeth includes:
Check restorations for wear and tear
Check soft tissue for signs of oral cancer
Assess for temporomandibular joint (TMJ) disorder
Check for signs of tooth decay
Check for signs of teeth grinding (bruxism)
Check for bite-related problems
Check the spacing between teeth
Check for signs of impacted teeth
Check for signs of gingivitis
Check for signs of periodontitis
Check for signs of tooth erosion
Check for signs of tooth chipping
Check for signs of tooth wear
Check for signs of tooth discoloration
X-rays
Your dentist will use an x-ray machine for a thorough examination of your teeth, gums, jaw, and your underlying bone. Dental X-rays help your dental team see between your teeth and below your gum line. They can detect tooth decay, gum disease, and bone recession. Your dental team uses these images to look for areas that need to be treated.
Even if your oral health is generally in good shape, it's a good idea to visit The Hamptons Dentist at 27 Old Riverhead Rd, Westhampton Beach, NY 11978, for a routine checkup and cleaning. Call (631) 998-3980 for an appointment.