Digital impressions are used to scan the area that needs to be restored, including teeth, gums, and soft tissues. This scanner captures thousands of high-resolution images that can be used right away. Our dentist at The Hamptons Dentist uses the iTero scanner, which makes taking impressions more pleasant and saves time. The impressions allow our dentist to see the entire mouth and visualize the areas that require additional work.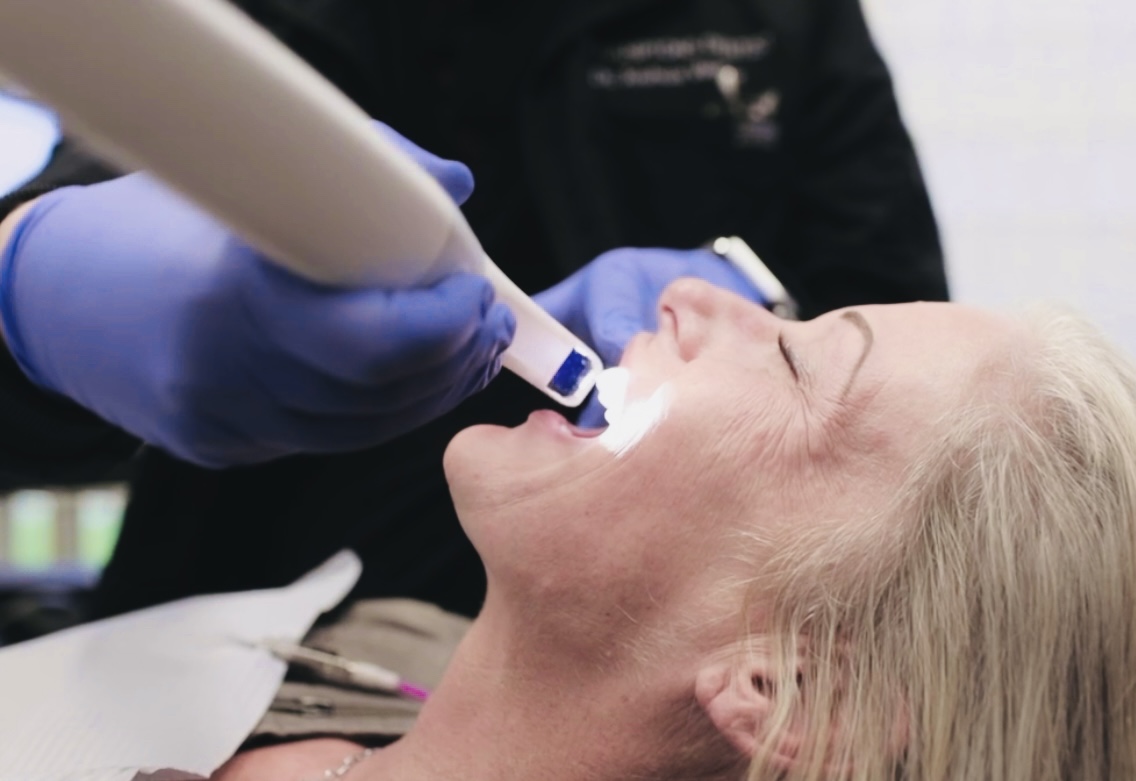 Digital Impressions Vs Traditional Impressions
The digital impression system eliminates many of the issues patients experience while receiving traditional impressions.
Traditional impressions require patients to have a tray of messy putty in their mouths. The putty hardens and many patients have trouble keeping it in their mouths.


With digital impressions, there's an added benefit because there is no need to use messy putty. Instead, we use a small camera to take the necessary images. The result is better impressions and a more comfortable patient experience.
The Benefits of Digital Impressions
Faster and More Accurate
Many dentists use digital impressions instead of traditional impressions. In digital impressions, your dentist uses an intraoral scanner to take precise measurements of your teeth. The scanner creates a 3D image of your teeth and gums, which your dentist uses to design your restoration.


Less Discomfort
Digital impressions involve much less discomfort than traditional putty impressions. If you are worried about getting dental impressions, you can rest easy knowing this procedure is no big deal!
Lower Cost
Digital impressions allow you to avoid the messy, uncomfortable, and extremely expensive traditional dental impression. Digital impressions involve scanning your teeth with a scanning wand. This wand has a camera that takes a picture and sends it to a computer. The computer then creates a digital model of your mouth.


Fewer Appointments
Digital impressions require fewer appointments than other impression methods, and they provide the dental team with a more accurate model of your teeth. Fewer appointments mean fewer interruptions to your day. Since patients no longer need to make several trips to the dental office, the process is easier for patients.
Environmentally Friendly
Digital impressions eliminate the need for plaster models and impressions. This means there is less waste and a smaller environmental impact.


Fewer Retakes
With digital impressions, we can eliminate the human error associated with traditional impressions. This means that your impression will go more smoothly and your crown or bridge will be correct the first time.


Easier Sharing with Other Dentists
Digital impressions allow the dentist to share the image easily with anyone else. This makes it easy to order restorations or dental appliances like night guards or retainers.


Better Quality Impressions and Restorations
Digital impressions like iTero scanners make impressions more comfortable for patients by eliminating the need for messy putty. When impressions are digital, the scan is instantly sent to the lab, so patients are less likely to have a lengthy wait. This means less time in the chair and less discomfort for the patient.


When it comes to restorations, digital impressions allow the lab to more accurately create your restoration. This accuracy means better fitting restorations that last longer.


For the best care, visit The Hamptons Dentist at 27 Old Riverhead Rd, Westhampton Beach, NY 11978, or call (631) 998-3980.