At The Hamptons Dentist, our General dentist helps patients of all ages maintain healthy smiles. To get the best care, you should visit our general dentist twice a year for exams and cleanings. During these visits, our general dentist will carefully examine your teeth and gums for signs of decay, damage, or other dental problems. If problems are found, our general dentist will provide prompt treatment. Our general dentist can also provide other preventive treatments, such as fluoride treatments and dental sealants, to protect your smile.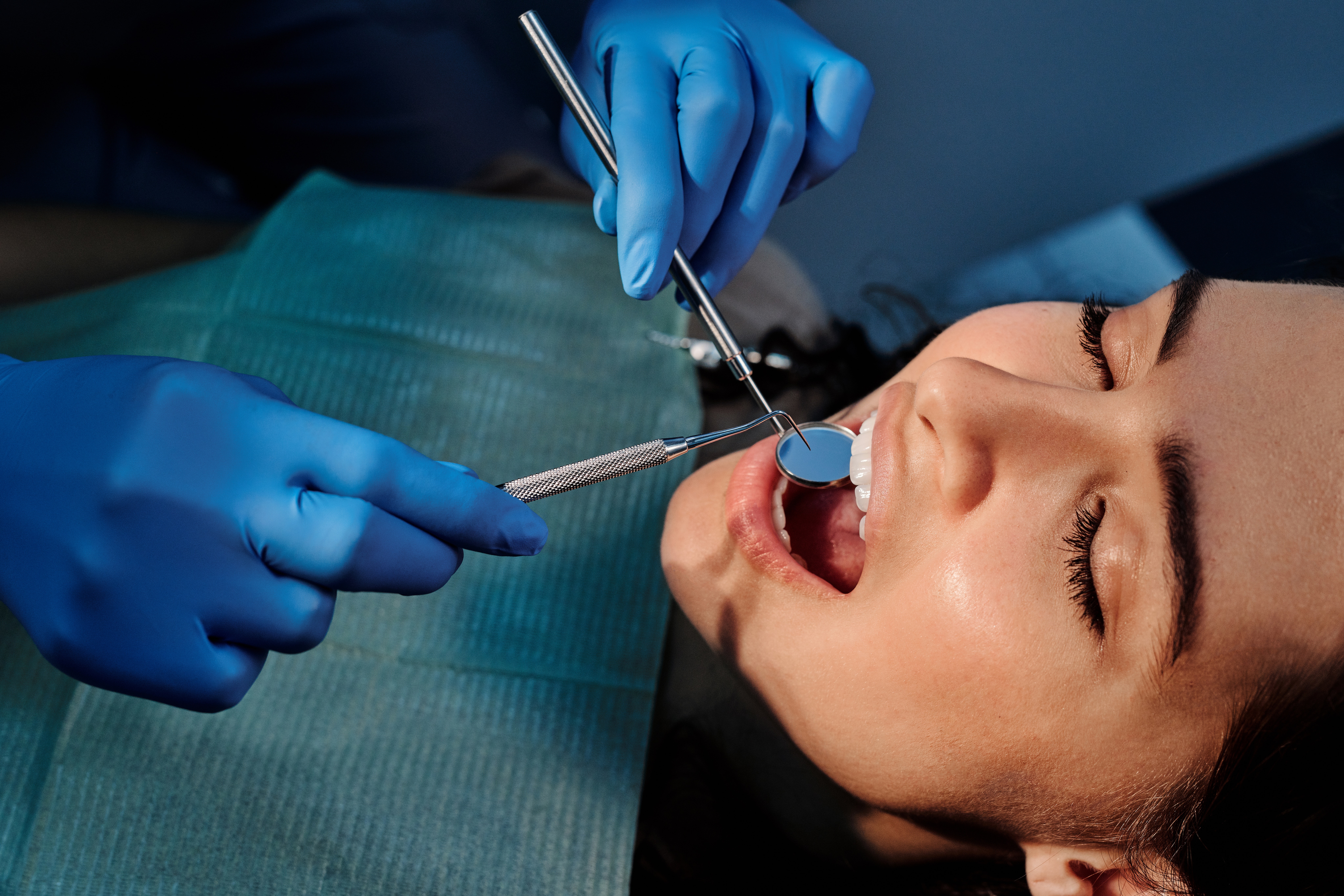 White Fillings
White fillings provide an effective solution to cavities. These fillings are made of composite resin that matches your natural tooth color, making them a discreet option. White fillings are dental restorations used to repair teeth that have been affected by decay. This restorative material is used to replace the tooth enamel that has been lost due to decay, making the tooth stronger and improving the appearance of the smile.
Advantages of White Fillings
White fillings are ceramic or composite resin materials that can be matched to the color of your teeth. Unlike metal fillings, white fillings do not contain mercury or other harmful metals.
Crowns & Bridges
A crown covers a tooth that has been damaged by tooth decay, a fracture, or other factors. A crown can also replace a tooth that is missing entirely. Once a crown has been cemented into place, it can strengthen and protect the remaining tooth structure.
Dental bridges are used to replace one or more missing teeth The restoration consists of two crowns that fit over healthy teeth on either side of the gap. The crowns are then attached to artificial teeth, called pontics, to replace the missing tooth or teeth.
Advantages of Dental Crowns and Bridges
Dental crowns are beneficial because they help restore a tooth's function, appearance, and size. They can also help to protect teeth from further damage. Dental bridges are also beneficial because they help restore a patient's smile, prevent teeth from shifting, and prevent remaining teeth from drifting into the open space where a tooth is missing.
Full and Partial Dentures
Full dentures are used when a patient is missing all teeth from the upper jaw, lower jaw, or both. They are removable appliances that rest on the gums. The appliance contains artificial teeth that replicate the look and function of natural teeth. They are held in place by the gums and underlying bone structure.
Partial dentures are removable, custom prosthetics that replace missing gaps in your smile. Partial dentures can replace multiple missing teeth or one tooth. Partial dentures are secured by clasps or precision attachments, ensuring your partial denture is comfortable to wear and secure.
Benefits of Dentures
Dentures replace missing teeth. Without a full set, patients struggle to chew, talk, and smile. A full set of dentures restores these functions.
Partial dentures are an inexpensive option for patients with a few missing teeth. They are designed to fill in gaps and restore natural function.
When patients lose all or most of their teeth, full dentures are often the best option. They improve function, appearance, and confidence.
General dentistry encompasses a wide variety of procedures to keep your teeth healthy, white, and fully functional. To schedule an appointment, visit The Hamptons Dentist at 27 Old Riverhead Rd, Westhampton Beach, NY 11978, or call(631) 998-3980.